2021 is here, and with a new year comes new fitness goals.
And when it comes to fitness goals, we know it's far from being one-size fits all, so each of our coaches have developed a distinct program aimed towards goals that go beyond the typical.
These programs aren't just about dropping pounds or getting more chiseled (though you very well may accomplish both!) — they're about so much more, they're about you.
Without further ado, we'd like to introduce you to our first programs of 2021. Take a read, think about how these programs align with your goals on and off the mat and get ready.

All of these 4-week programs are now live.
A Better Me, Coach Clarence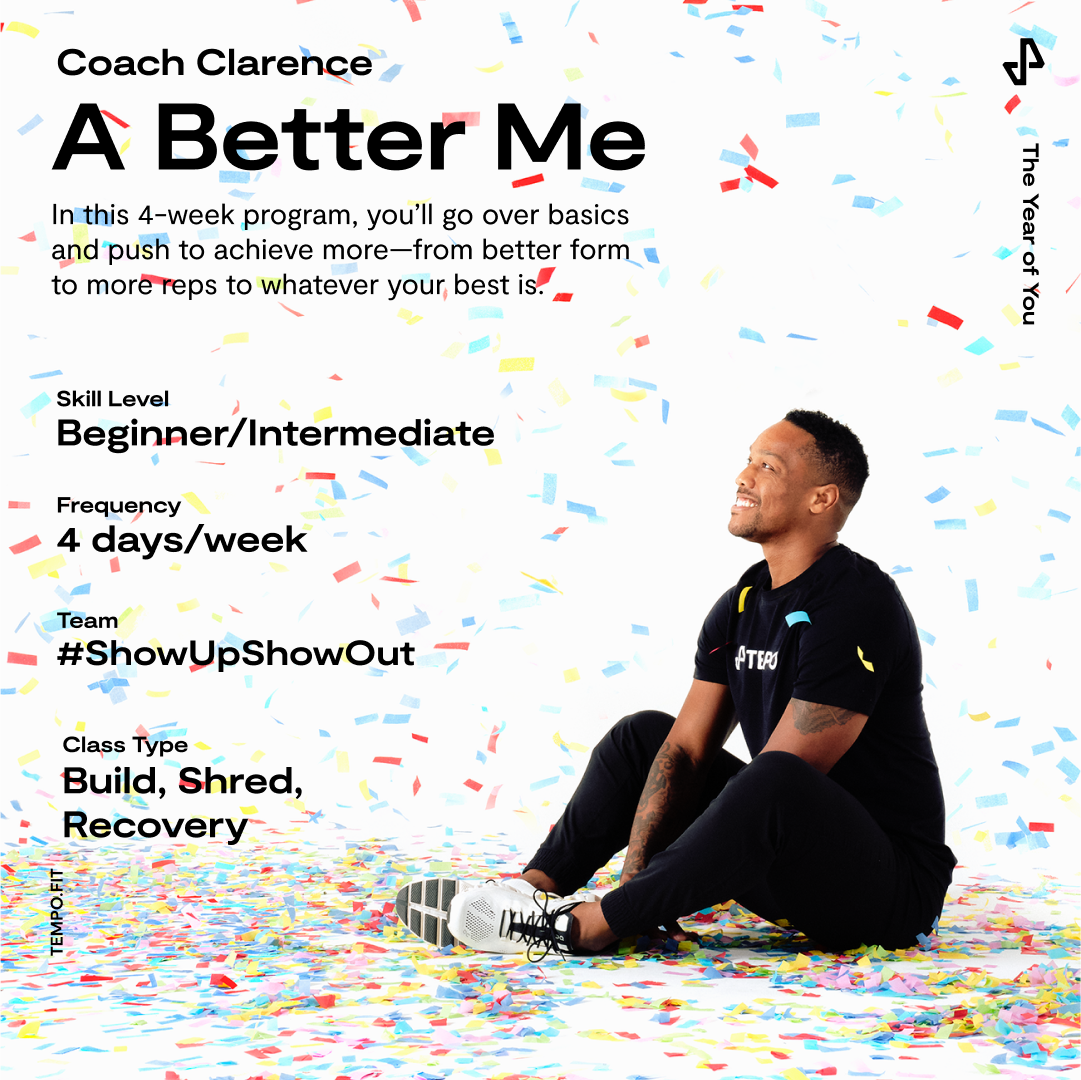 An athlete of any skill level will benefit from Coach Clarence's program and speaks to something likely many of us have been through: losing track of your fitness journey and finding it tough to get back into the swing of things.
In A Better Me, you'll get reacquainted with foundational skills and then pushed consistently to get to the next level. Being a better you in this program isn't about topping that leaderboard, it's about figuring out how to the best you in and after each class.

Fight Club, Coach Colby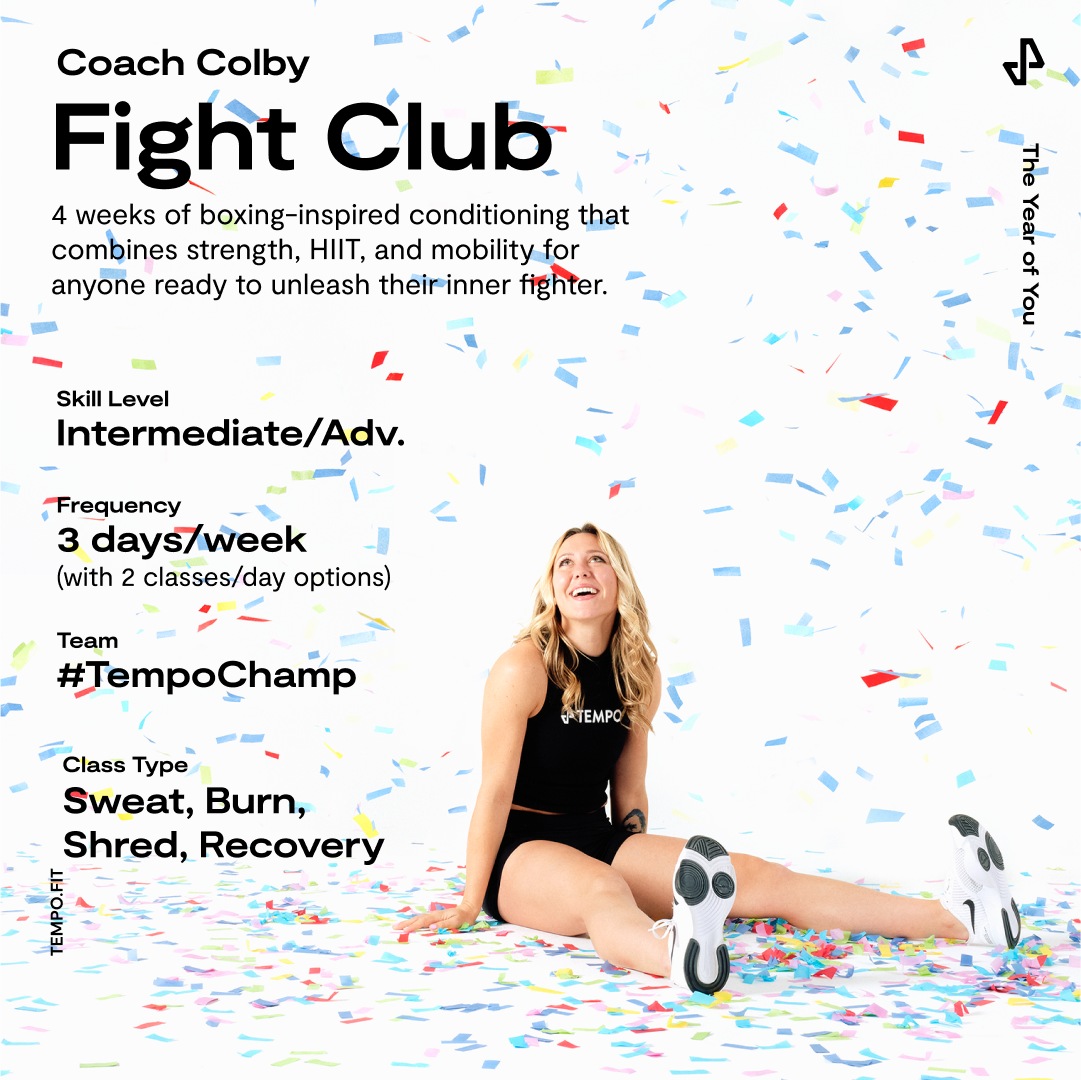 Unleash your inner badass and train with Coach Colby through a program that she says brought her being "average" to "athlete". Coach Colby's Fight Club will throw you into the ring with intense boxing-flavored athletic conditioning with optional 2-a-day workouts as well as stretching and mobility classes.

If you're looking to get sweaty and get stronger and leaner, Fight Club is a total knockout.
Strength Foundation, Coach Cole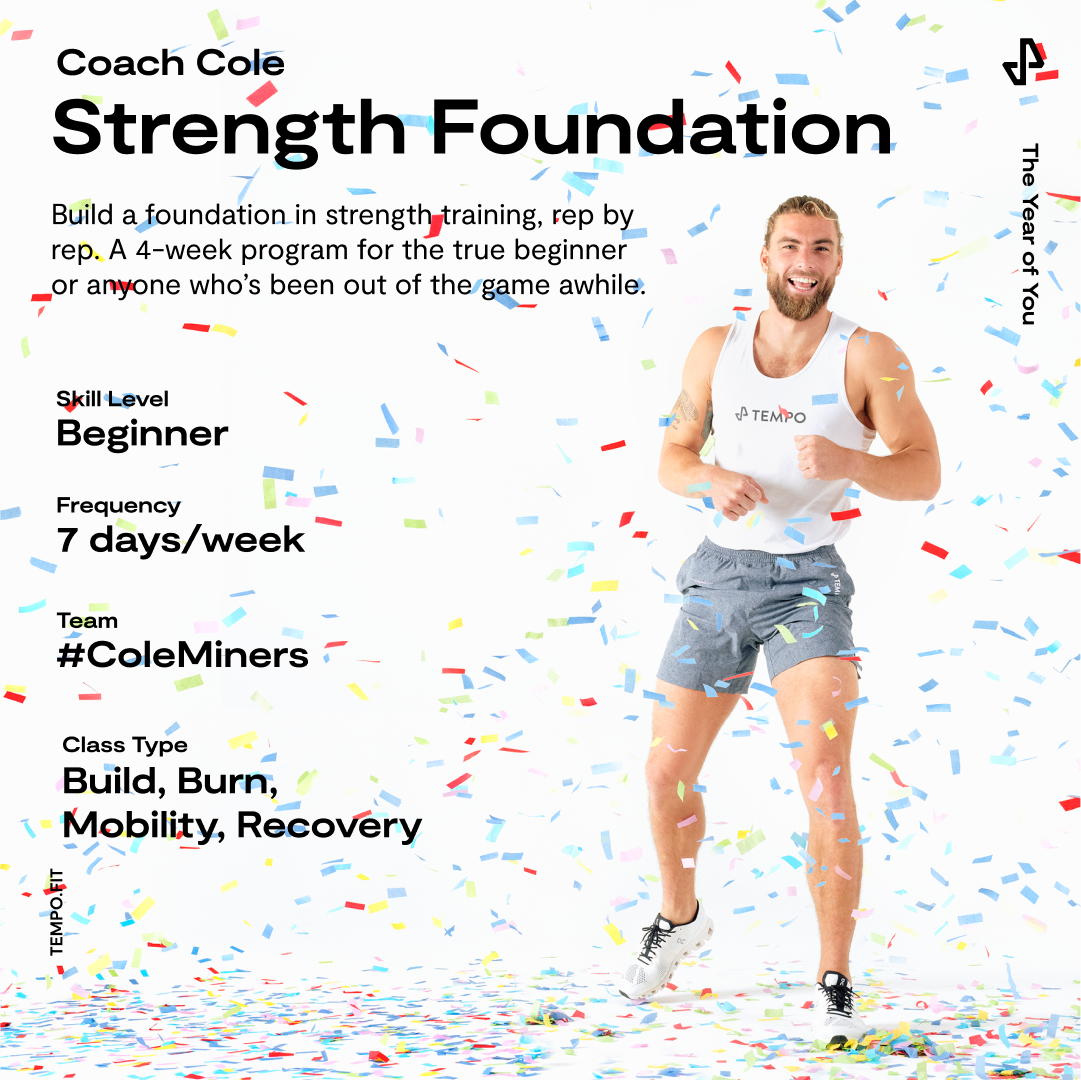 For true beginners (or those who are a bit rusty) in strength training, Coach Cole's Strength Foundation program is the perfect match. You'll spend each class with Cole learning the basics of strength training as well as mobility, breath work, and habit-building.
You'll leave this program both physically and mentally prepped to advance on to more technical classes that Tempo has to offer.
The Shape Shift, Coach Melissa