At Home Yoga Workouts with Customized Guidance
Whether you're a newbie or an expert, you can find your flow with confidence with Tempo's yoga and meditation classes. With 15 years of experience, Tempo's head Yogi Jeremy Falk will teach you the ins and outs of yoga. Come join Jeremy on the mat!
Practice Types
Enjoy hundreds of classes revolving around: Vinyasa Flow, Power Yoga, Resorative Yoga, Recovery Stretch or find a beginner series to get started. Meditation classes are also available, so join Jeremy whenever you need a moment of calm or help de-stressing.
Beginner, Intermediate and Advanced Skill Levels
Tempo yoga classes are for everyone and every body. With a wide ranging selection of classes, yogis-in-training who have attended hundreds of yoga classes will feel just as challenged as those who have never tried yoga before.
Join Virtual, Streaming Exercise Classes
Whether you've felt too intimidated to join a yoga class in person or simply crave the convenience of being able to practice yoga in a studio that's all your own with just the push of a button, you'll find everything you need with Tempo yoga.
"We're impressed by the way Tempo Move makes use of a device you already have while cutting the cost of a dedicated at-home fitness setup."
Experience Yoga at Tempo
Our Classes
Increase your flexibility, balance, and power
With a growing library of hundreds of yoga classes spanning different experience levels, various styles and unique goals, training with Tempo brings the yoga studio experience to you. Alongside Jeremy's expert instruction, the Tempo app will help suggest custom class recommendations that will improve your form and get you closer to your personal fitness goals. Feeling like you need a class focused on recovery? Try out "Yoga for Tight Hamstrings and Low Back" or "Yoga for Tight Hips and Shoulders". Interested in a challenge? Jeremy's "Fiery Vinyasa Flow" will guide you through a challenging workout guaranteed to make you sweat!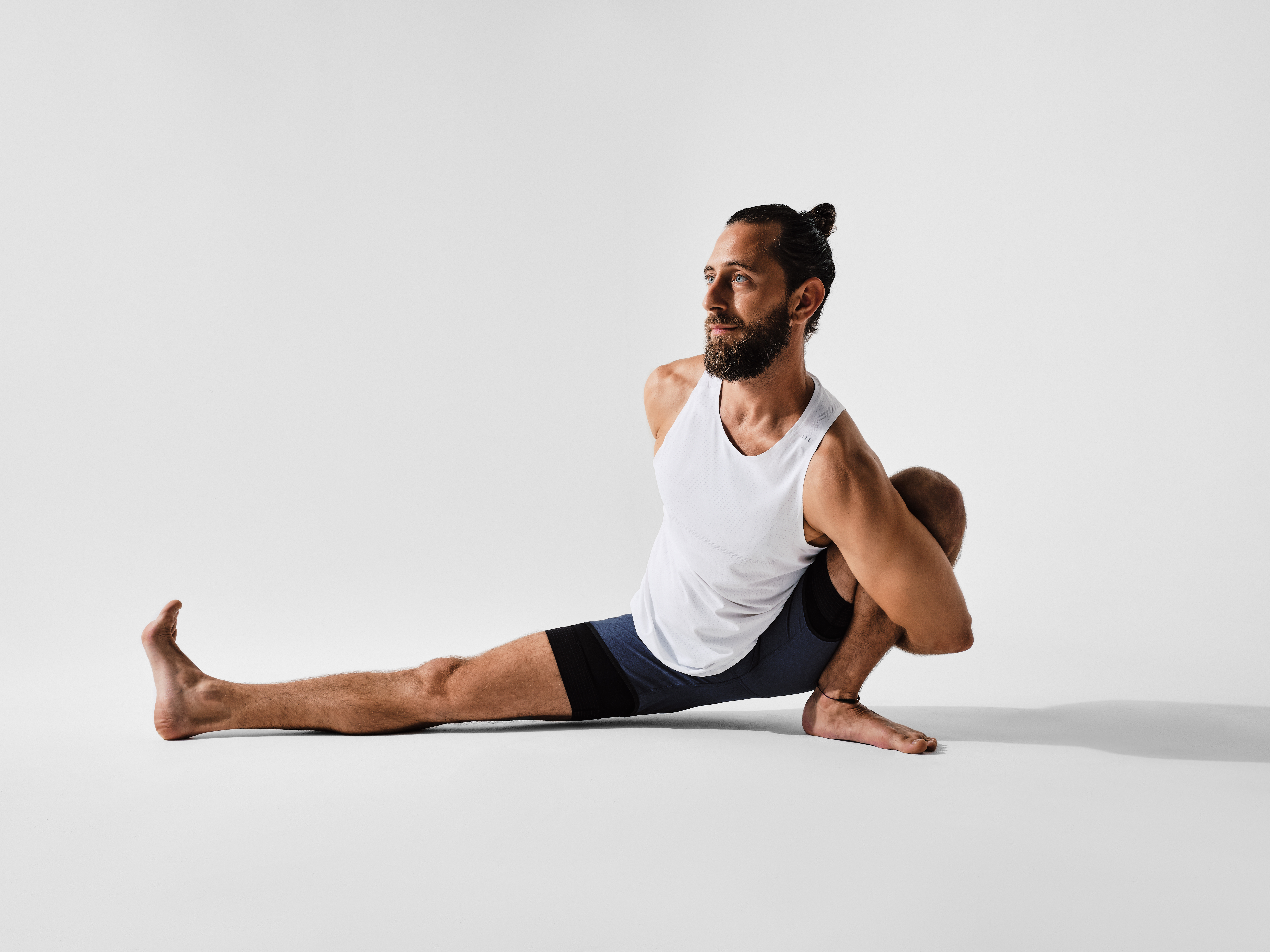 Guided Yoga Flows
Learn poses and stretches with expert feedback
From warrior pose, to triangle pose, to lizard pose, gain a stronger understanding of the many moves and flows that make up the various styles of yoga that you'll have access to with the Tempo app. Lean on Jeremy to demonstrate guidance for the best tips and cues to perfect both stretches you're familiar with and ones that are completely new to you. Tempo can help show you how to modify your movements to get the most out of every pose, stretch and breath.
The Best Alternative to Zoom
Join virtually from your own home
Trust that once your feet hit the mat, you're in good hands. You'll be able to pick and choose yoga classes based on your personal preferences and goals and be both physically and mentally prepped for what's to come. Feel confident that whatever class you've chosen, you'll be led by an expert who is with you every step and pose of the way. Tempo yoga classes never feel impersonal because you're training one-on-one with an expert instructor whose sole focus is on helping you find your inner strength. As Tempo's 3D Vision becomes more robust, you'll have the combined benefit of demonstrations from Jeremy and our artificial intelligence-powered form feedback - something you'd likely never see in an online class.
Improve Your Technique
Train safely with a world-class yogi at the helm
Just like in a yoga studio, receive real-time guidance from Jeremy, who will provide detailed instruction throughout every class. Rest assured that even while you're not facing Jeremy, you'll be moving in the safest and most optimal positions. We want everyone to train to the best of their ability, so every class will include guidance through modifications and regressions using Tempo's yoga props. With customized class recommendations and yoga programs - or a series of progressive classes - aimed at specific goals, walk onto the mat feeling stronger and more confident in your yoga skills than ever before.
@jeremyfalkyoga
Jan 21, 2022
"I love the variety of workouts and coaches. There's something for everyone, and I learn something new about my body and performance in every class."
Oct 29, 2021
"All of the benefits of a personal trainer from home, with high-quality equipment and a fantastic community."
Dec 7, 2021
"I did my first workout and knew I was hooked. The classes are fun, challenging, and perfect for any fitness level."
Two ways to train.
What's your Tempo?
Compare Studio and Move
Tempo Studio
From $2,495
Starting at $52/mo for 48 mos with
Our first. Our flagship. The full personal training package. Comes with all the equipment you need to reach your goals.
Shop Studio
Tempo Move
$495
Starting at $21/mo for 24 mos with
Mini. Mighty. Made to fit anywhere. Turn your living space into a home gym with the compact personal trainer.
Shop Move