Like so many things, getting better at something requires practice and repetition. Running is no different. If you want to get better at running, well, running more definitely helps.
However, there's more to it than just putting in the miles. Many runners may think of running as purely cardiovascular, when really it can be a total body workout, and strength training is proven to not only make you a better runner, but lower your risk of injury.

Why Does Strength Training Matter
When it comes to an endurance sport like running, strength training may feel counterintuitive. After all, elite distance runners typically power their way through races successfully in their lean frames. Bulging biceps and quaking quads are nowhere in sight.
What we're talking about here, though, isn't bodybuilding or body composition change, rather increases in strength through resistance training. As a runner — whether you're a marathon runner, triathlete, or casual runner — you're training for your strength, not your gains.

"There are 1,771 published studies on strength training and endurance performance, going all the way back to the 1970s. The vast majority of them find very positive performance results," Dr. Joel French, Tempo's Head of Exercise Science explains.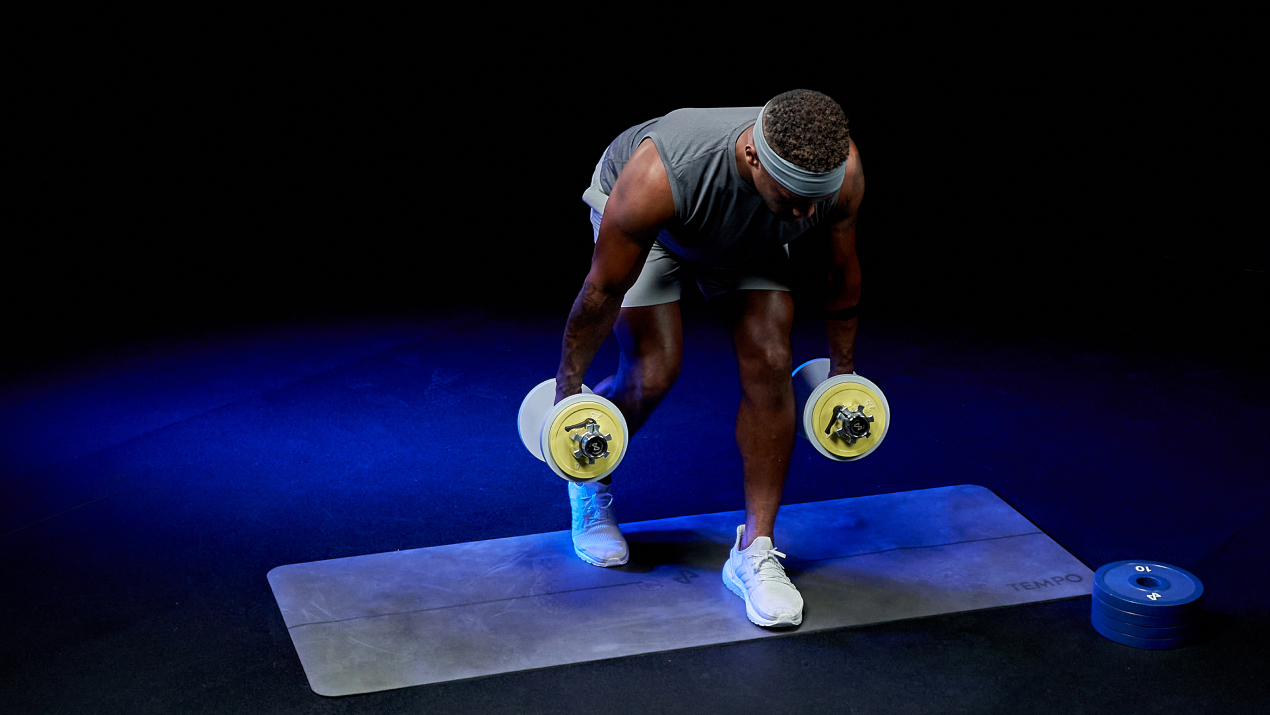 While it may not feel like it, every stride you take, every strike of your foot on the ground is a total body movement. Sure, certain muscle groups, like your legs are propelling you forward and absorbing the brunt of the shock, but your core—your hips, your glutes, your shoulders—all need to be firing to stabilize your body to make you a more efficient runner that can keep good form even towards the end of a race.
"Strength training is so important as an endurance athlete. Imagine if each foot strike propelled you farther, forward, faster. That's the benefit of strength training." Dr. French said.
By developing your different muscles group, you generate more power and muscular endurance. Think tackling elevation with more ease and rebounding after every step with more energy and resilience. You also reduce the chance of injury by strengthening your muscles and connective tissues, something incredibly important for a high-impact sport like running. And as an added bonus, your increase in muscle will also increase your body's capacity for glycogen storage, which is basically your body's engine that keeps you going until you "bonk" out — something especially important for those of you who are half, full, and ultra marathon runners.